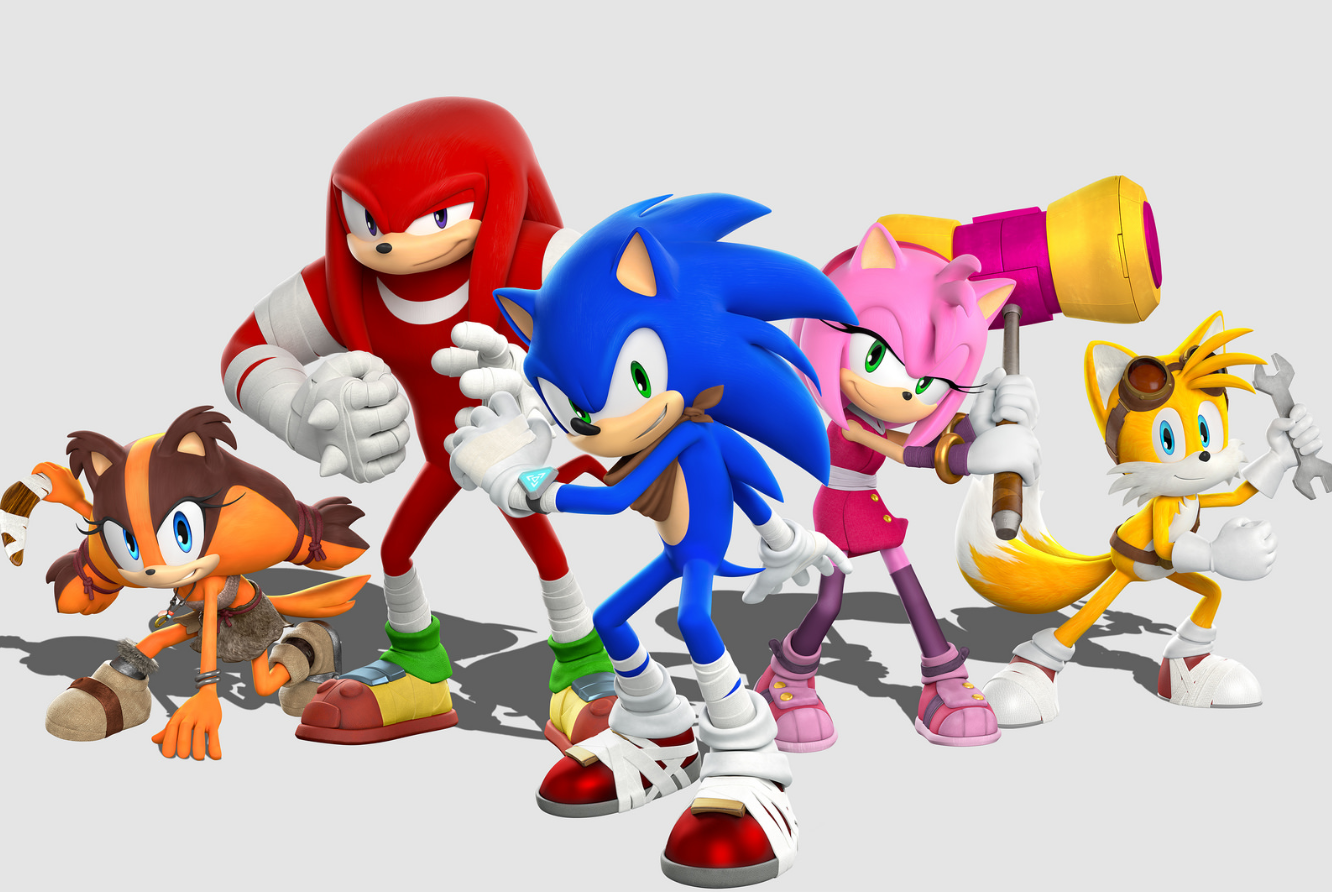 Well… it's been a couple of months since S.Doom's release, the drama is gone and *sigh*, I missed quite a show according to the peeps I've spoken with. To see all the meltdowns and alleged "mass conversions" that took place would've been a show more spectacular than the news of Nintendo wanting to kill off the Pii U.
It begs the question, when news of this game aaaaaaaaaand Lost Mind dropped, what in the fresh hell possessed people to support these games in the first place? There mere fact that they were exclusive to fledging Nintendo consoles alone was enough to smell a bust a mile away, yet people stubbornly clinged to a false pretense that there was bound to be success amid the rampant skepticism.
From the last few discussions I've had, it probably had jack shit to do with optimism of the games, but because they love the smell of their own asses.
I was talking with a lady (I believe she had guest appearances on Sonic Dissected and cursed someone out over Super Metroid) about the fandom's obsession with Sonic Conventions. I hadn't really thought about just how many Sonic conventions are held on a yearly basis, and it begs the question of "why!?" When the object of your fandom has a quality threshold that's 3 degress below whaleshit, there's nothing to be proud of, never the less waste money organizing conventions no one bothers attending. But her theory goes that it had squat to do with supporting the company's direction taken with a series and more to do with showing that they are great fans.
I think to myself "How the hell did I not see this!?". This is fanboy behavior 101. The issue of unwarranted self-importance. When you get fans that are pre-occupied with keeping up their image of being a "true fan", the quality of the product becomes irrelevant. Thus, you get jackoffs like this.
Terrible singer he is. Makes my ears bleed. Problem is, most of the fans are like 20 years older and act the same way. And on a more disturbing level, they care way too much about the conduct and purity of other fans. Like all that fuss about "recolors".  "Oh, don't make your own fan characters that in no way have any impact on my life or on the franchise we support unless they are a specifically original! NO HEDGEHOGS OR ECHIDNAS or else you're justifying the Archie Comics existence!" But beyond that psychopathic tendency, this is why so many flamewars exist, all that nonsense about "spewing hatred, not having an open mind" and all the rampant attacks on legitimately good Sonic games like Adventure 2 or even Sonic 2, all has it's roots in trying to prove that the fans are purely good people. By showing how "grateful" one is to the company's new fangled  policies of destroying the series, they couldn't care. Their self-image is more important than a creative direction taken with a franchise.
This is why they really have such ass backwards logic. Why the Emo Zeti was more acceptable than Shadow the Hedgehog. Why there weren't "no issues" taken with the fucking horrible Boom redesigns. Why everyone was "comfortable" with Nintendo potentially buying out Sega. They don't actually believe their own shit! They simply want to show that they are supportive fans regardless. It's like the Joss Whedon fanboys who barley watch a damn thing he makes, but strong arms everyone to bow down to his almighty omnipotence.
The fact that most of the Sonic fanbase has merged with Nintendo fans is also very revealing. Nintendo fans are the kings of ass kissing, most of all those goddamn Pokemon fans (I've always compared the 2 fandoms, and it's easy to see why) who desperately try to make Pokemon seem more adult than it is by hyping up it's "metagame" that composes of nothing more than bitching about Smogon's rules and tier listings oh I'm rambling again. Nintendo fans NEVER want other Nintendo fans to have any legitimate complaints about Nintendo brand, otherwise it would create the impression that "OH NO! WE AREN'T 100% WILLFULLY BLIND SHEEP! Nintendo may not support us fans ever again with puzzelda games and Shit Fox!". You should've SEEN the magnificent storms over Metroid Other M!
Why specific fanboys would act like this is simple to dissect. Gamers, and hardcore gamers on a grand scale, have a deep seated insecurity about their favorite pasttime. People always want to feel as though they are a part of something, and/or have a sense of status in the world. Whether it be piddly ass school programs or even protests (admit it. Some of ya'll just WANT some shit to go down so you can "join a movement" and tell your grandkids that "yeah… I lived that shit"). So for many people who have no actual talent or achievements, we tend to latch onto whatever it is we find significant to our lives just so we can have a sense of belonging (for many people, this includes church goers, or even sports fans). A sense that you're a part of a community. For gamers, it's a much stronger desire as people who play video games are ostracized as hell. And this is the thing that makes gamers terrible people to hang out with half the time, they're always angry and overly critical of any medium they see, being overly cynical, etc., because for some strange reason, being a cynical asshole is confused with being "intellectual". That is, ofcourse, why you see gamers trying so hard to convince people that shit like San Andreas and Dead or Alive are "art". They want to be perceived better than they are. If you need an example, piss off any artsy dipshit gamer and watch them fire back at you with "GO BACK TO YOUR SHITTY CALL OF DUTY, YOU FUCKING CASUAL!"
The fanboys, on the other hand, take a completely different approach in substituting cynicism with denial, something they confuse with "optimism". So when you see some random shitbird defending Sonic Bomb or w/e, it's really some arrogant fuck who thinks he can mitigate legitimate criticism and tell the fans to be in happy denial. And this seems to be an epidemic when it comes to Sonic fans.
That's what makes the denial crowd so dangerous, you see. When you have shit lord companies like Sega looking for nothing but a quick buck, they can truly exploit these assholes because they know for a fact that they're just going to support their game regardless. And then you have ol' crusty bastards like Mike Bollocks getting into flamewars with the fans for some reason (that's just what I've been told). Sega doesn't even have to try to make their products look appealing, if they have fans that are obsessed with their vanities and their egos, they can truly put out w/e they damn well please. Either that or Sega honestly believes that's how fans behave (which I doubt. Sega isn't that stupid). Denial is, unfortunately, the only way you could be a sane Sonic fan. Being a fan of a D-Rank series isn't easy, having to stomach low quality titles on a yearly basis is a test more grating than watching Think like a Man. After this point, however, I feel this won't be a problem much longer. Sonic Boom was so bad, it destroyed the last 4 years of pent up denial with no trouble at all.
Now it's been replaced with "cautious optimism" and people are banking on this 2016 movie to save the series. That's rich. We're relying on HOLLYWOOD to save Sonic!